CSR ACTIVITIES
Ramadhan Activity 2018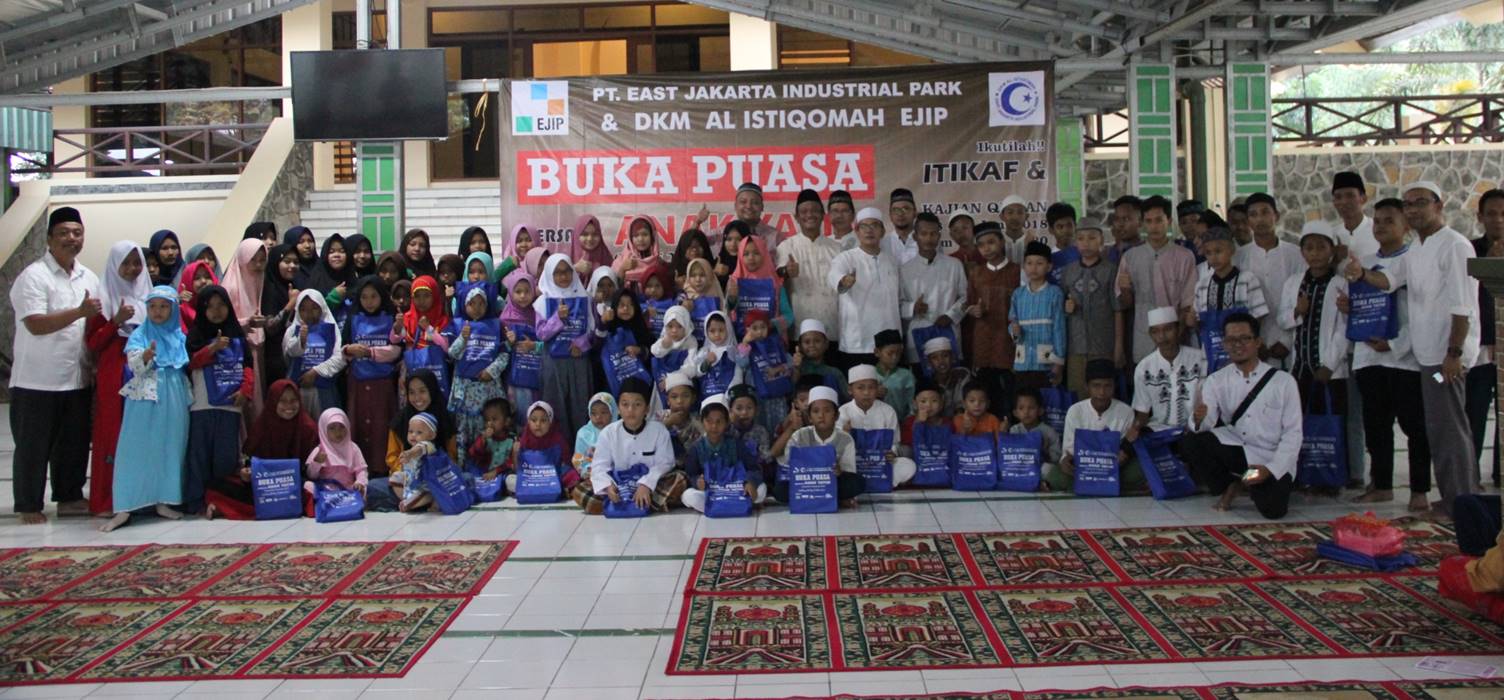 02 June 2018
EJIP cooperate with Mosque Istiqomah Committee conduct fasting break together with 100 orphans and dhuafa. This activity as the spirit of the momentum of Ramadan and Idul Fitri 1439 Hijriah 2018.Each pupils gets a gift package of compensation money Rp. 300,000,- and school tools
This is the manual agenda of the company as a form of gratitude and part of corporate social responsibility program to share with the people who need, the orphans and dhuafa.
As the series of the fasting break program, other program also held for employee and community who took Itikaf (solitary worship) which is moslem usually doing kind of spiritual ibadah during the last 10 days before Eid.
COMMUNITY DEVELOPMENT SUPPORT
CSR : Mass circumcision 2020
15 December 2019
PT. East Jakarta Industrial Park (EJIP) and DKM Al-Istiqomah held an annual event called Mass circumcision.