CSR ACTIVITIES
(CSR-ComDev) – EJIP PROVIDE E-COMPOST AT TANABATA MATSURI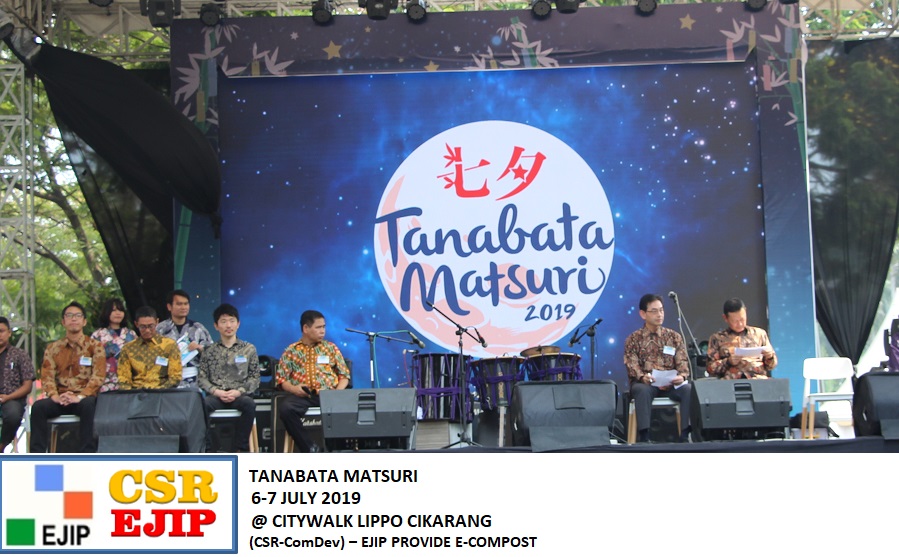 06 July 2019
Tanabata Matsuri, is one of the Japanese cultural festivals, this year is held again to facilitate about 2,000 Japanese citizens who live and activities in Cikarang. The Tanabata Matsuri event which took place on July 6 — July 7, 2019 at Citywalk Lippo Cikarang was livened up by Omikoshi, Mochitsuki, Japanese Traditional Games, Saman dance, Jaipong dance, Jakarta Keion Club, Sundanese Dance, and Hiroaki special appearance and Kerispatih.

On that occasion, PT. East Jakarta Industrial Park provides education about compost fertilizer and plastic waste free campaigns. Enthusiastic visitors very big when visiting the booth EJIP. In addition, EJIP also provides free compost fertilizer to the visitors. Compost fertilizer is the result of organic waste in the EJIP industrial area which is managed directly by EJIP.
COMMUNITY DEVELOPMENT SUPPORT
CSR : Mass circumcision 2020
15 December 2019
PT. East Jakarta Industrial Park (EJIP) and DKM Al-Istiqomah held an annual event called Mass circumcision.