NEWS
EJIP 29th Anniversary Year 2019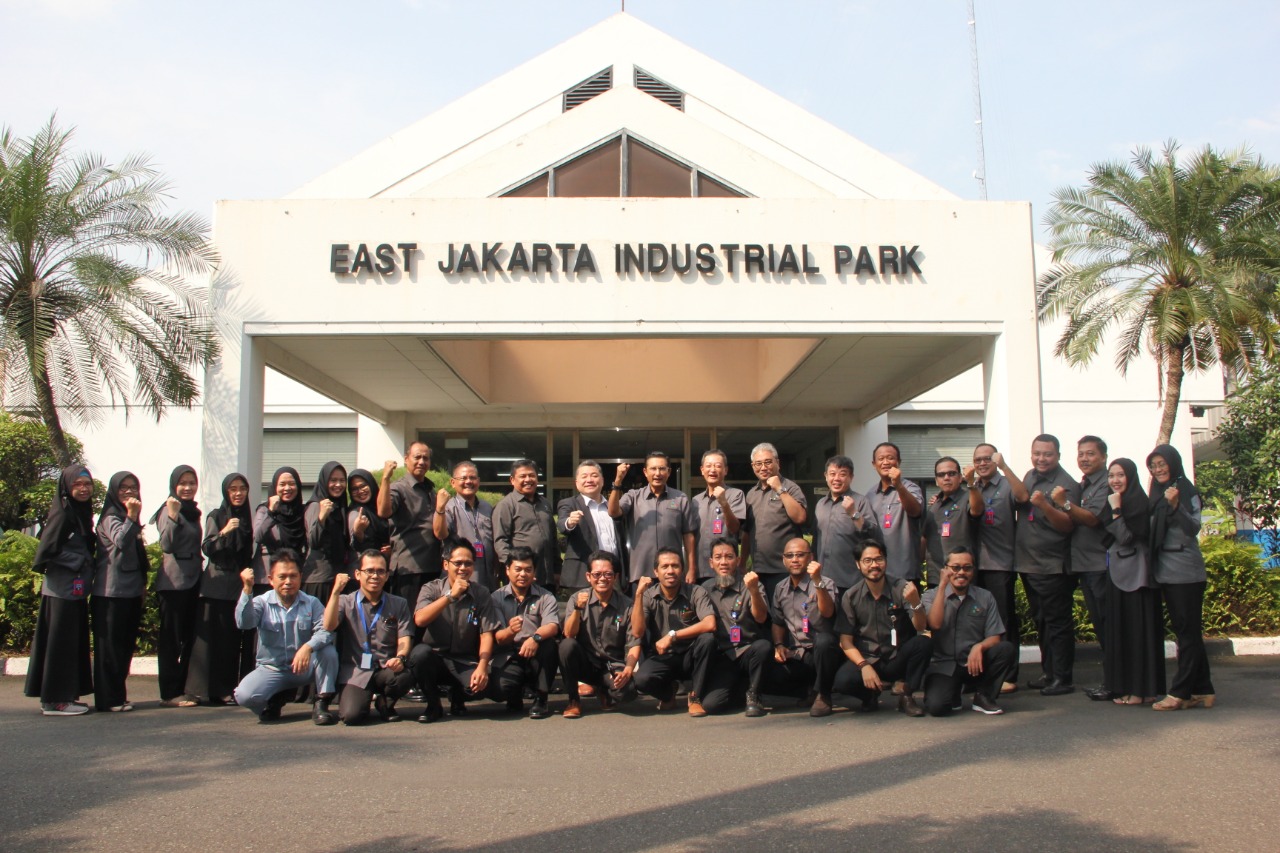 11 April 2019
This Year, 2019 is the last year before we celebrate the 30th years Anniversary in 2020, and we believe all of our best challenge/effort is necessary to enjoy the memorial year with smile of all of us.
EJIP Management setting target to achieve
· Review Master Plan of EJIP land use
· Expanding the environmental business(E-LAB)
· Optimization of the contract with the Tenants
· Activity to achieve more safety and better traffic engineering inside/outside of EJIP
· Review the Internal Company Regulation
· Improvement of Accounting Procedure and creation stronger financial policy against the macro economic impact in Indonesia currently.
Finally, all of BoD may wish all of us enjoy this year with healthy and happiness.

Stay Ahead Together !, Shape the Future !!
Other ニュース
03 July 2019
ブカシ県新知事、EJIP訪問
2019年7月3日(水)、ブカシ県の新県知事エカ・スプリア・アッマジャ氏がEJIP工業団地を訪れました。