NEWS
Mass Circumcision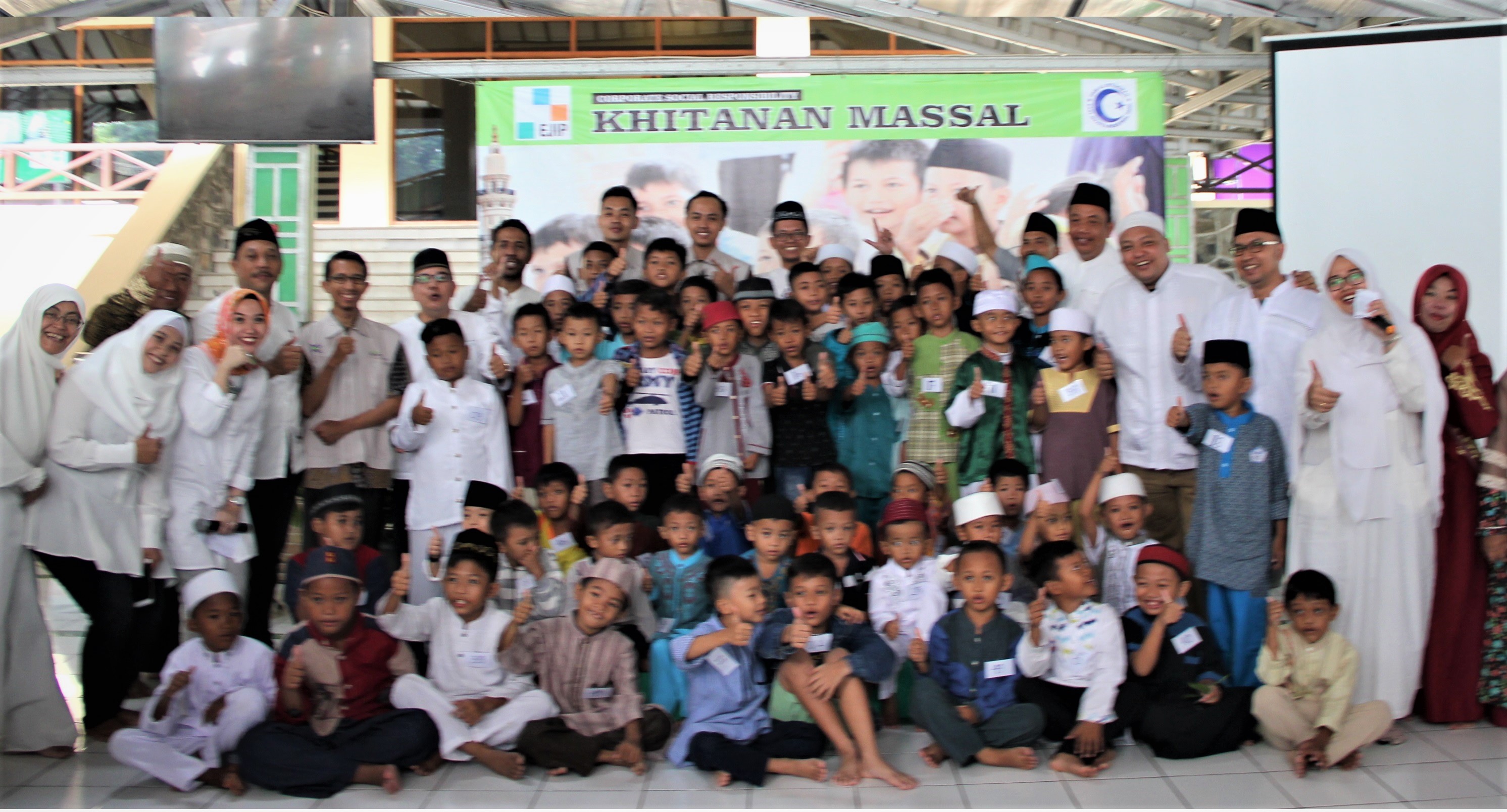 16 December 2018
This activity is a collaboration between EJIIand Al-istiqomah EJIP foundation in facilitating the needs of the surrounding community, in fulfilling some of those who want their children to be circumcised.
Beginning with a prayer to God the Mass Circumcision begins at 7:00 a.m.; 59 children have the opportunity and benefit from EJIP.
Before carrying out circumcision, the children who were accompanied by their parents / guardians enthusiastically listened to the briefing from the Sapta Mitra Clinical Health Team and watched Bro Oki's appearance, the children's narrator with great joy.
Sapta Mitra Clinic, led by Dr. Khaerul as the circumcision implementer brought 20 colleagues from the Medical Team, who were then divided into 4 Groups, handling with professionalism and patience in dealing with children.
Finally, children after circumcision can go home with happy by getting gifts such as prayer tools (sarongs, skullcaps), stationery, and charity money.
The program finished at 1pm.