NEWS
Grant 12 patrol motorcycle from EJIP and Epson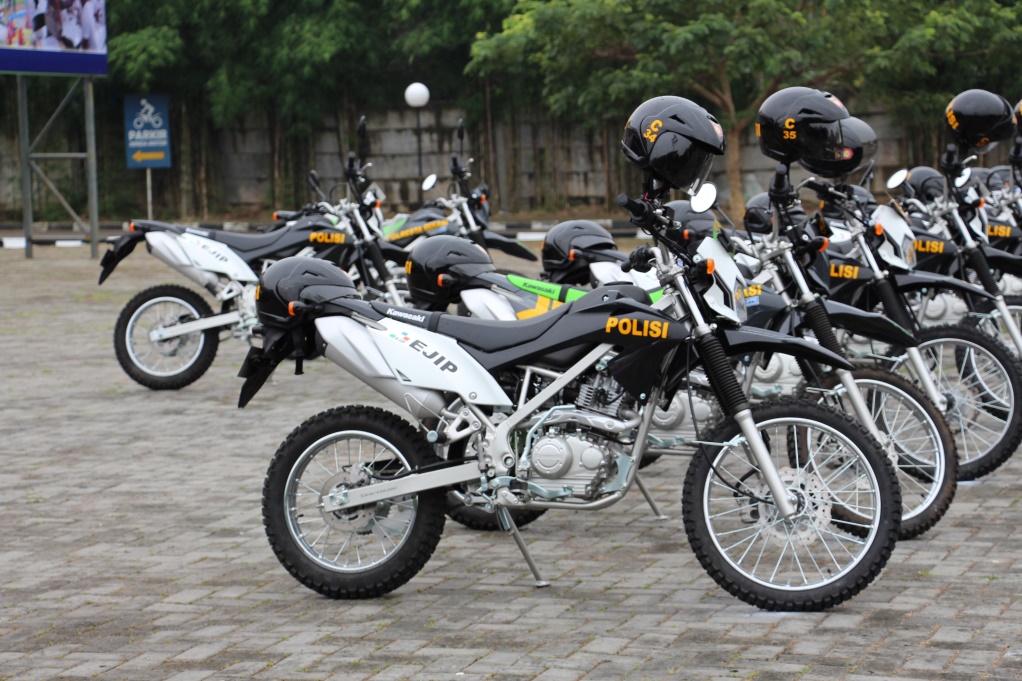 27 April 2016
EJIP with Epson gave 12 motorcycle patrol grants to Bekasi Police (EJIP gave 10 motor and Epson grants 2 motor).
Ceremonial ceremony was held on 26 April 2016 in Polda Bekasi field which was attended by Chief Inspector General of Police Moechiyarto and Vice Governor of Bekasi H. Rohim Mintareja.
Hopefully with the addition of this patrol team, the security apparatus and alertness of Polda Bekasi is improved in order to provide security for the community in Bekasi.