NEWS
Bridge of Industrial Area MM2100 - EJIP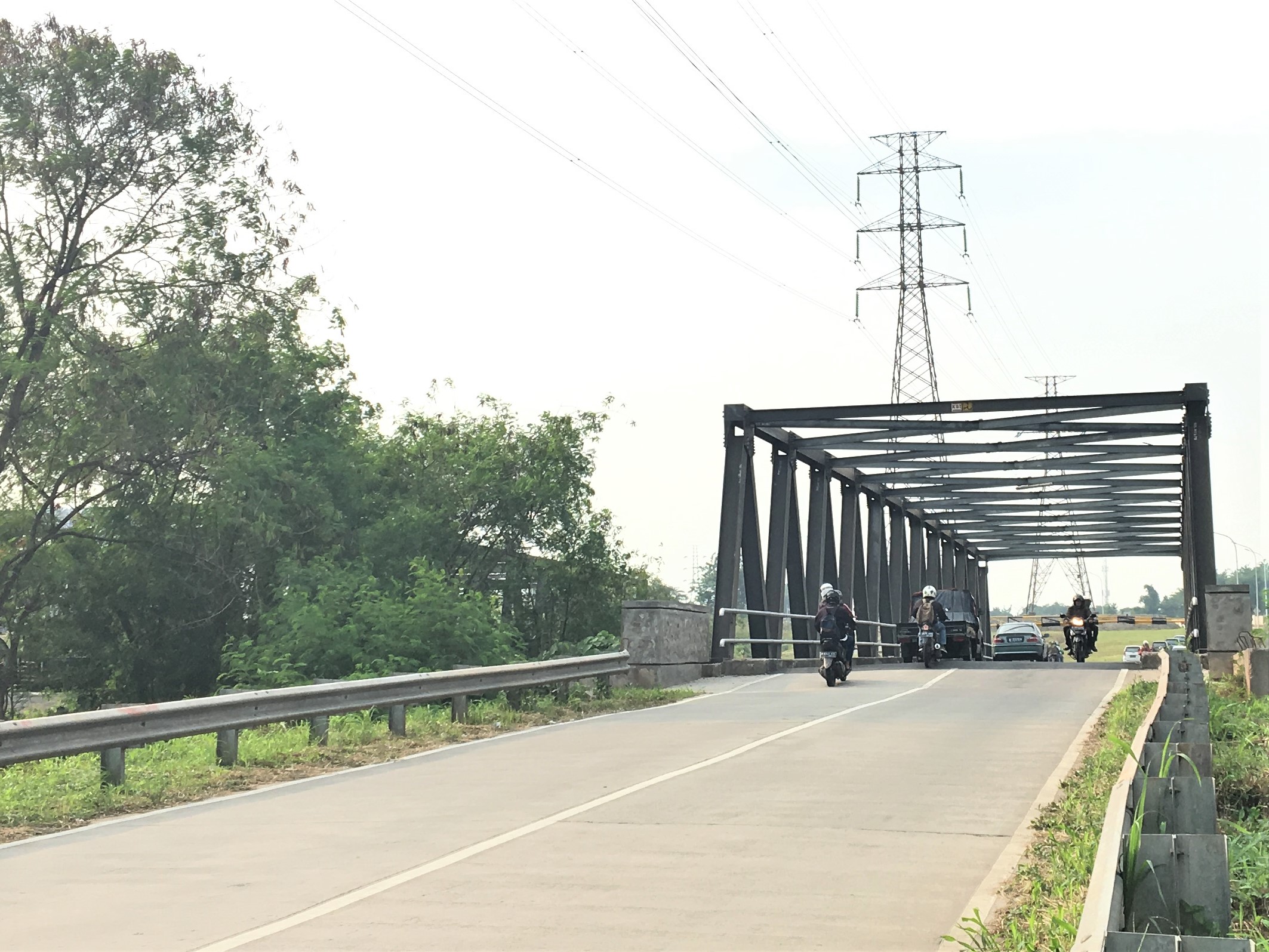 10 August 2017
Bekasi people began to be relieved, because they do not have to bother anymore sled when crossing Kali Cikarang. The reason is, the bridge between regions connecting MM2100 Industrial Estate - EJIP crossing Kali Cikarang, was tested on Wednesday (9/8).
However, for the intermediate bridge connecting the area can only be passed by light vehicles such as two wheels and four wheels.

This was revealed by Marketing Director MM2100, Hendra Lesmana. He explained in the trial process, from 06.00 am until 18.00 pm.

"Now we are testing until 6 pm and we restrict the small vehicle to know its power. After everything went well, other shortcomings including street lighting will be added, "Hendra said.

Street lighting itself, he added, is predicted to be completed for the next 3 months. "If it is finished, then we will open until 10 pm," he said.

In addition to street lighting, other bridge completeness facilities that must be equipped are railing bridges and road signs. "After all completed then we will open free for 24 hours," he said.

He also ensured by the bridge connector will be established better cooperation between each industrial area and help the government to overcome the problem of congestion, especially in Bekasi.

"And of course we also hope that this bridge can be maintained together, both in terms of facilities and security in each region of each," he said.

Meanwhile, Adit Bekasi residents are happy with the opening of the bridge and can be passed. "Every day I cross the area here. Before it opened I went through with sled. Once a motorcycle road a thousand. Alhamdullilah this friendship can be passed. My factory is in EJIP. So if from Tambun more easily through this bridge. If I ride my car muter far, "said Adit.